Please visit my virtual craft fair where a selection of items is available for immediate purchase: go to " Sitemap" above and click on "Items for sale" My website builder is not working properly… 



Hello! Welcome to Wildwood Crafts' website. My name is Richard Douglas, once, in another life I was a photographer but I have been carving for many years now. I am based in rural Clackmannanshire, near Stirling. My workshop was built at the same time as the adjoining house, over two hundred years ago. I gain satisfaction knowing that my trade has changed little in its essence in that time. I work mainly in sustainable locally-sourced hardwoods. I have no mission statement; my mission is to make quality items - and perhaps a little money! 


I

 

am a sole trader, so there is no board of directors to introduce! However, you can introduce yourself to me by using the email address below. If you would like to visit, you'd be welcome but please get in touch in advance. The range of goods is all hand-carved and includes house name plaques, celtic crosses, relief carvings, quaichs, chopping boards and personalised breadboards. I welcome commissions for all sorts of carved objects, the quirkier the  better.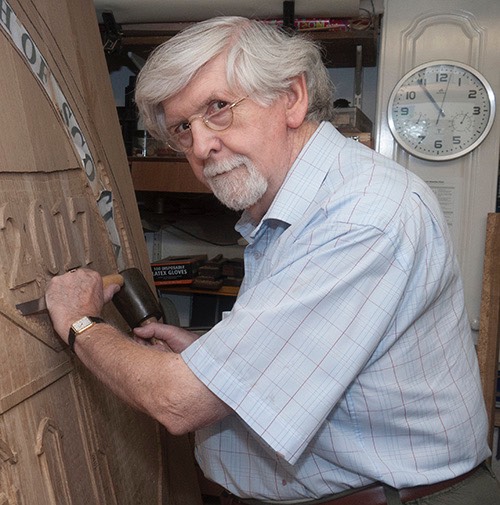 This is me, hard at work and looking  serious. Appearances are very deceptive.

Email: richard@douglasfoto.force9.co.uk